UK Tech-Fest: 2019
Dying Fetus + Monuments + Leprous + Vildhjarta + Valis Ablaze + Borders + Voices from the Fuselage + Sertraline + Dividium
Buy Tickets
UK Tech-Fest is a technical, progressive metal festival held at Newark Showground, Lincoln Road, Newark-on-Trent, Nottinghamshire, NG24 2NY. We are absolutely honoured to appear at this event amongst some of our favourite bands!
Catch us on the Fireball Stage - Sunday 7th July!
Line Up
Not so long ago, on an island on the edge of the Mediterranean (okay it's a peninsular, but bear with me), Faith White was singing in musical theatre," fronting" local bands and winning Gibraltar's got talent! Meanwhile 1300 miles away, Callum Granger was busking around Norwich or laying down "big riffs" with his rock and blues duo Dogfight. Twelve months later in 2017 the two found themselves in Guildford UK, having both enrolled on a contemporary music degree course. After playing in various bands they decided to form an acoustic duo and since then, they have gigged extensively in and around London and the south east of England. Encouraged by the positive feedback they were getting they released a four track EP, "Carolina Moon", which has enjoyed wide spread radio play, including BBC Introducing.
At the beginning of 2018 Borders' repertoire continued to grow (almost as fast as Callum's guitar collection) and it felt the right time to work on a full album. "No One Else" is the result of a year's writing, gigging, laughing, crying, moving house (and locking themselves out), broken promises and waiting on remote stations for late trains that didn't arrive, but always finding enough support and encouragement along the way to keep going. Their music lies somewhere in the, Contemporary Folk meets Americana and Roots, with a twist of Blues genre, but they are happy to let the listener decide
https://soundcloud.com/bordersacoustic
https://www.facebook.com/BordersDuo/?ref=settings
https://twitter.com/Borders_Duo?lang=en-gb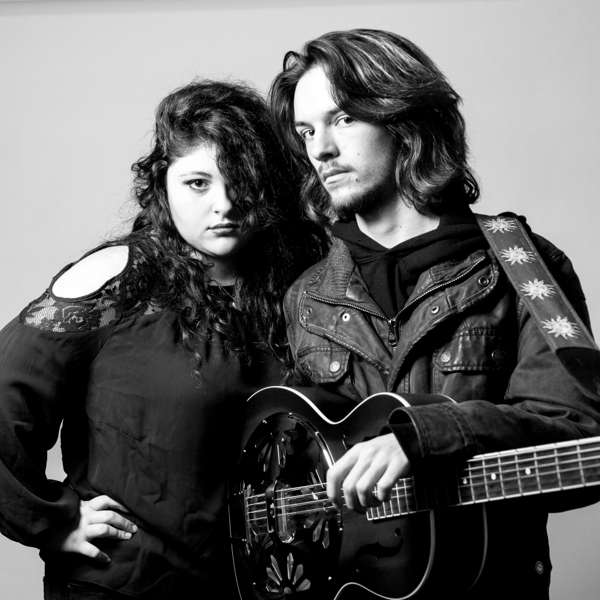 Dividium are a 5 piece melodic technical metal band from Hull/Sheffield. They formed in February 2013 and quickly embraced influences such as Periphery, Dream Theater, Soilwork and Protest the Hero to create their debut album, 'The Scourge'.
'The Scourge was self-released in September 2013, to much success. The album, featuring the singles 'Crestfallen, 'The Indifference of Good Men' and the 3 part, 17 minute epic, The Triptych, is a fast paced, seamless album for progressive metal fans and modern metal fans alike. The band has already garnered a loyal following in the UK, as well as Eastern Europe and Russia.
The band are about to release their second album 'In Terrifying Colour' and have recently released their first single 'Eternity'.